1031 Extensions Announced for COVID-19 Crisis

Those taxpayers currently engaged in a 1031 exchange and struggling to complete their transaction due to the Coronavirus (COVID-19) crisis received long awaited relief from the 45-Day Identification and 180-Day Exchange Period deadlines in Notice 2020-23. Released on April 9, 2020, this is an update to Notice 2020-18, "Additional Relief for Taxpayers Affected by Ongoing Coronavirus Disease 2019 Pandemic."
The notice provides that any person performing a time-sensitive action listed in either § 301.7508A-1(c)(1)(iv) – (vi) of the Procedure and Administration Regulations or Revenue Procedure 2018-58, 2018-50 IRB 990 (December 10, 2018), which is due to be performed on or after April 1, 2020, and before July 15, 2020 (Specified Time-Sensitive Action), is an Affected Taxpayer. For purposes of this notice, the term Specified Time-Sensitive Action also includes an investment at the election of a taxpayer due to be made during the 180-day period described in section 1400Z-2(a)(1)(A) of the Code. This includes the 45-Day Identification and 180-Day Exchange Period deadlines in a 1031 exchange.
Anyone with a 45-Day Identification Period or 180-Day Exchange Period deadline between April 1 and July 15, 2020 will have an automatic extension to July 15th. Unfortunately, taxpayers with deadlines in February and March did not get the relief we were seeking. The Federation of Exchange Accommodators (FEA), the national 1031 trade association, will be requesting additional relief for the taxpayers that need it.
For those who had a 45-Day Identification Period deadline on or after April 1st, you will have an automatic extension of time to make or change an identification.
For those who had a 45-Day Identification Period deadline prior to April 1st, we will keep you informed of additional guidance from IRS. We know that many counties and/or states had stay at home orders in place prior to April 1st.
1031 CORP. will continue to keep you posted. Your 1031 CORP. Exchange Team will be available to answer any questions.
Business As Usual
We appreciate the trust you have placed in 1031 CORP. to handle your 1031 exchange and want to assure you, it is business as usual. 1031 CORP. is doing our part to protect our employees and flatten the curve. Although we are working remotely, it truly is business as usual.
Exchange Operations
Your Exchange Officer and Exchange Coordinator can be reached the same way as usual. Feel free to reach out to them at any time with questions regarding your exchange transaction.
Exchange Banking Operations
Exchange banking can be completed remotely with the same internal controls and security and there will be no delays processing incoming or outgoing exchange funds requests. As always, you can log onto the bank's website to view your exchange account any time. The bank will continue to mail your monthly statement. With your written request, we can release funds from your exchange account for same day for earnest money deposits or acquisition of your replacement property if received by 4 pm Eastern/3 pm Central/2 pm Mountain/1 pm Pacific.
Stay Alert to Avoid Cybercrime and Wire Fraud
There are many bad actors attempting to take advantage of these challenging days to steal money through wire fraud. Note 1031 CORP. will NEVER ask you to send money to us for your purchase.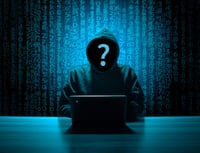 Our 1031 CORP. Exchange Team will contact you, at a previously confirmed telephone number, to verbally confirm your request. If you receive an email that appears to be from your attorney, your real estate professional, your closing agent or 1031 CORP. that sounds "off" or includes a change in a procedure already discussed, please contact your 1031 CORP. Exchange Officer immediately and do not initiate a wire transfer or share your personal information or bank account information. While it is an inconvenience, it is necessary to help protect your funds.
Impact of County Recording Offices Closing Temporarily
Some parts of the country may see local county recording offices closing temporarily or working with a reduced staff and falling behind on recordings. For taxpayers completing 1031 exchanges, the transfer occurs when the burdens and benefits of ownership transfer from one party to another. This generally happens when the terms of the purchase and sale agreement have been met and the loan funds or funds transfer. The recording of a deed by the county recorder memorializes what had already happened.
California Franchise Tax Board Real Estate Withholding
The California Franchise Tax Board (CFTB) has advised there are NO extension of filing a real estate withholding and payments are due by the 20th of the month following the termination of the 1031 exchange.
Do not hesitate to contact your 1031 CORP. Exchange Officer or any member of our Exchange Team with any questions.