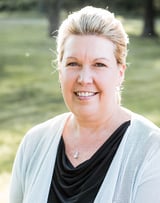 May 22, 2019, COLLEGEVILLE, PENNSYLVANIA -1031 CORP., a full-service qualified intermediary with offices in Collegeville, Pennsylvania and Bend, Oregon, announced Cindi Platt-Elliott, Collegeville Branch Manager, is one of the few exchange professionals in the Mid-Atlantic Region to earn the designation of Certified Exchange Specialist® (CES®). The use of CES® is an earned accreditation to be leveraged after meeting the examination and work-experience criteria established by the CES® Certification Council of the Federation of Exchange Accommodators (FEA).
Cindi is the branch manager of the Collegeville, Pennsylvania office. She rejoined the 1031 CORP. family in 2015 after having previously working with the Company from 2006 – 2009. "Cindi has a strong knowledge of 1031 exchange and the exchange process. She also has a knack for simplifying the 1031 exchange transaction for her clients and keeping the exchange process simple for them. She strives to provide her clients with a great exchange experience," stated Margo McDonnell, President of 1031 CORP. and a charter member of the CES® Certification Council that developed and implemented the CES® Program in 2003.
The FEA is the only national trade organization formed to represent the Qualified Intermediary (QI) industry and the interests of consumers who use these services. FEA also represents the legal/tax advisors and affiliated businesses that are directly involved in Section 1031 Exchanges. Section 1031 of the Internal Revenue Code provides that no gain or loss shall be recognized on the exchange of real property held for productive use in a trade or business, or for investment.
The Certified Exchange Specialist® (CES®) Program is a voluntary certification and continuing education program offered through the FEA designed specifically for 1031 tax-deferred exchange practitioners. Individuals are eligible to apply to sit for the examination after three years of full-time hands-on experience facilitating like-kind exchanges. The comprehensive examination covers an array of 1031 exchange related topics designed to challenge the candidate's knowledge of exchange rules and their competency in performing the necessary daily activities of an exchange accommodator company. The 120-question examination also focuses on those ethical issues present when any third party controls the funds of another.
For more information on the CES® designation, please visit: www.1031CES.org.
About 1031 CORP.
Serving as a nationwide qualified intermediary for 1031 tax-deferred exchanges since 1991, 1031 CORP. strives to provide a superior exchange experience for its customers and their advisors. It provides its customers with the enhanced security of funds, knowledgeable exchange professionals and a commitment to keep the exchange process simple for their customers and advisors. For more information on 1031 CORP., please visit www.1031CORP.com.