Company contribution funds research hours at the Breast Cancer Research Foundation
COLLEGEVILLE, Pa. – Roughly 2.3 million women across the globe were diagnosed with breast cancer in 2021, and the number for 2023 will be greater. The Breast Cancer Research Foundation (BCRF) "wants to put an end to breast cancer. Our goal: No more fear. No more hospital visits. No more side effects or needless suffering. No more loved ones lost to breast cancer." 1031 CORP. is supporting their cause.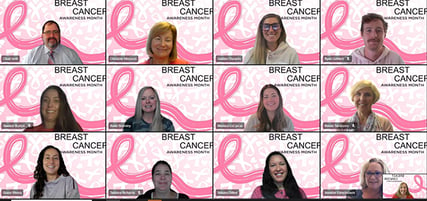 1031 CORP. celebrates the Breast Cancer Research Foundation's work and has made a donation to support the foundation's important research toward a cure.
We believe funding for breast cancer research, prevention and support to those impacted by all cancers will save lives. Donations to BCRF fund "critical research hours in the lab. More time for research means longer, healthier lives for the ones we love," reads the foundation website.
"We are wearing pink to support the millions of Americans impacted by breast cancer and we're supporting the Breast Cancer Research Foundation to back up our commitment," said Margo McDonnell, president of 1031 CORP. "The foundation's work is so needed and has tremendous impact. I challenge other Qualified Intermediaries and our many colleagues in the real estate industry to donate to BCRF, as well." she said.
Companies looking to become corporate partners with the Breast Cancer Research Foundation can visit https://www.bcrf.org/become-partner or contact partnerships@bcrf.org to set up a campaign or organize a contribution. Individuals can donate or start a fundraiser for the foundation at https://give.bcrf.org .
About the Breast Cancer Research Foundation
BCRF is the highest-rated breast cancer research organization in the United States and the largest private funder of breast cancer research worldwide. We are committed to bringing an end to cancer by advancing the world's most promising research.
Visit BCRF at www.bcrf.org .
About 1031 CORP.
1031 CORP. is a national Qualified Intermediary, facilitating like-kind exchanges, known as 1031 exchanges, of investment or business-use real property under Section 1031 of the Internal Revenue Code. 1031 CORP. provides an "exceptional exchange experience, made easy" for clients and referral sources.
Visit 1031 CORP. at www.1031CORP.com .